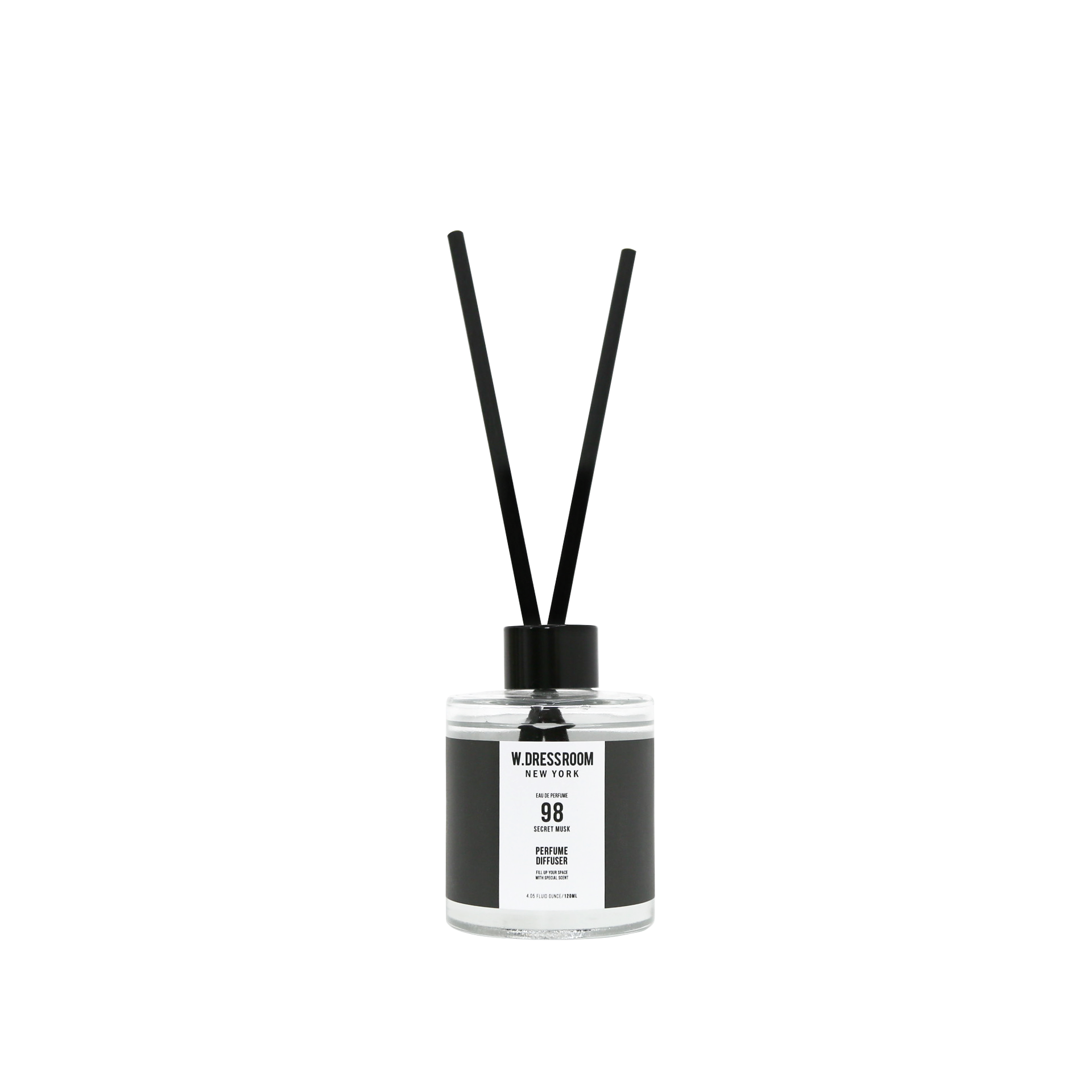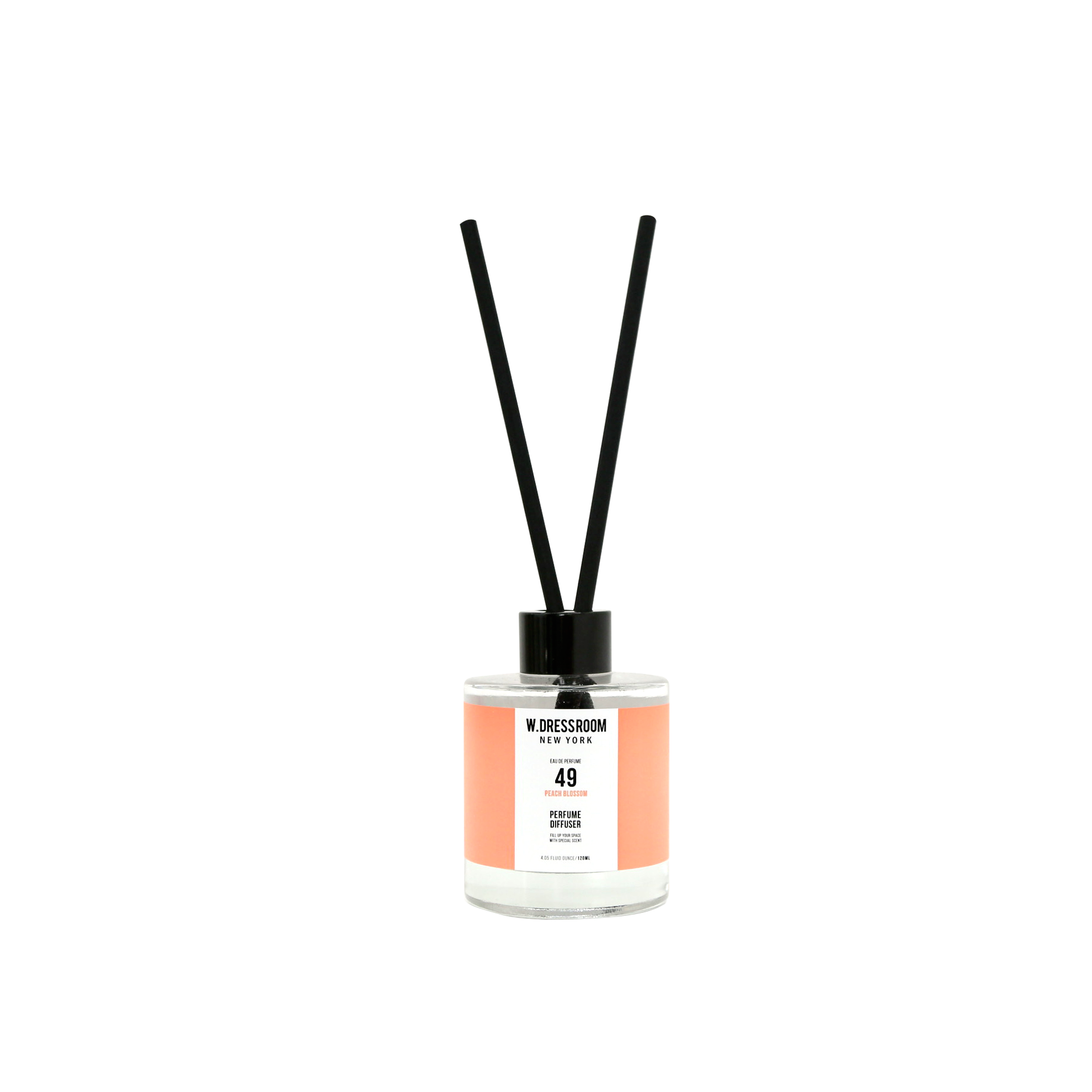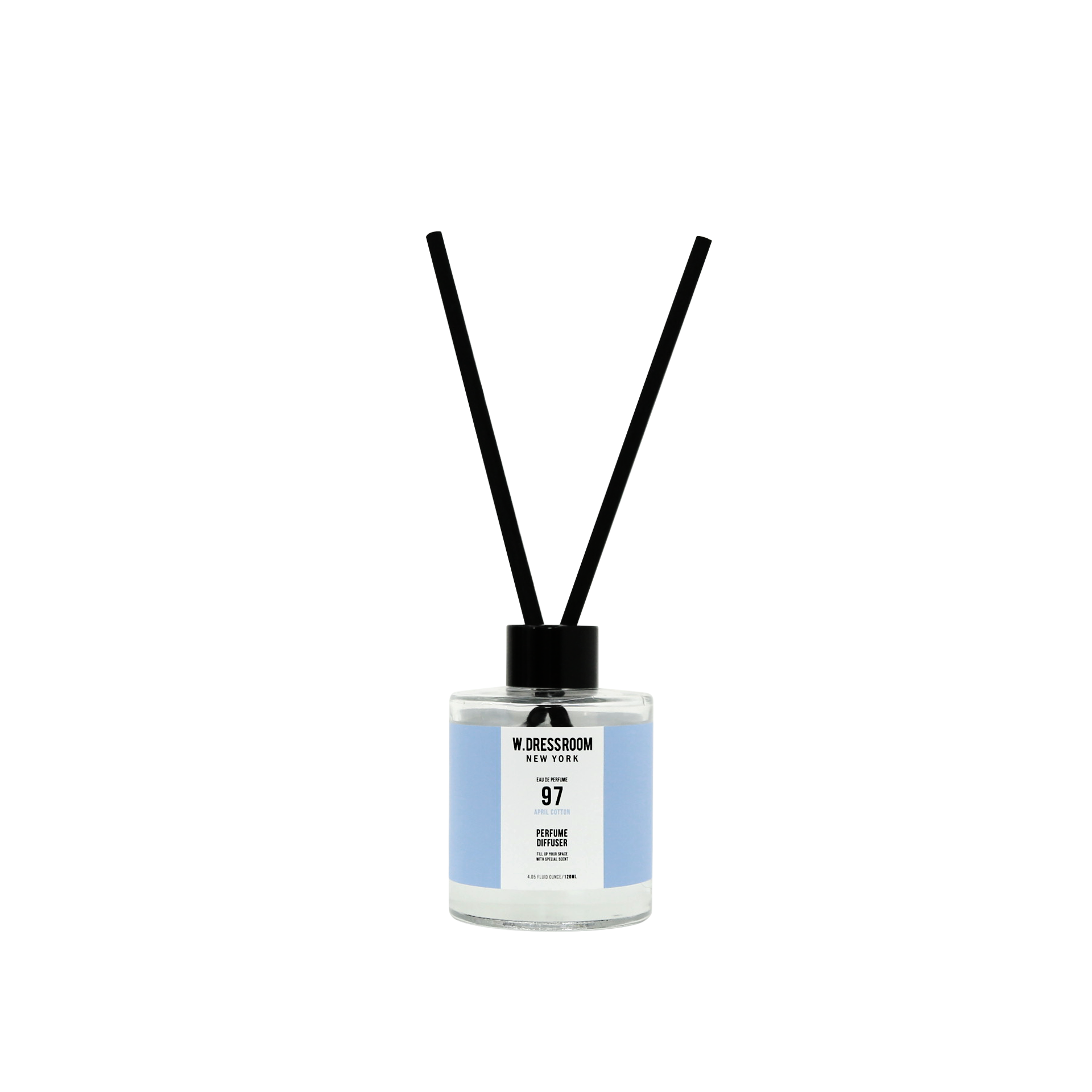 W.DRESSROOM - Perfume Diffuser - 3 types
The W.DRESSROOM Perfume Diffuser freshens up any room with their signature scents.
No 49 - Peach Blossom - Elegance and sweetness of tangy peach. It contains real sweet and fresh peach.
Top: Sweet Peach, Grapefruit, Banana, Green Apple, Leaf Green
Middle: Freesia, Rose, Cherry Blossom
Base: Jasmine
No 97 April Cotton - A citrus musk scent that embraces the freshness of lime, with the soft sweet scent of vanilla.
Top note: Lime, Bergamot, Anise, Pear, Clove
Middle note: Rose, Lily of the Valley, Violet
Base note: Musk, Amber, Vanilla, Honey, Sandal
No 98 Secret Musk - A musky scent that is perfect for all seasons. This scent is both warm and fresh with a mixture of vanilla and lime.
Top note: Cranberry, Raspberry, Cassis, Orange, Apple
Middle note: Nashi Blossom, Rose, Green Leaves
Base note: White Musk
Size: 120ml
MADE IN KOREA.
Adjust the number of reeds to control the intensity of the scent.
Unique and Elegant
Secret Musk 98. Obviously, it's difficult to describe fragrances but this elegant little bottle holds just the most subtle yet charming scent. The strongest note is definitely the nashi blossom, similar to honey but a little less sweet and more sophisticated, just wafting through the space around you.
Also, it fills up medium size rooms very quickly.