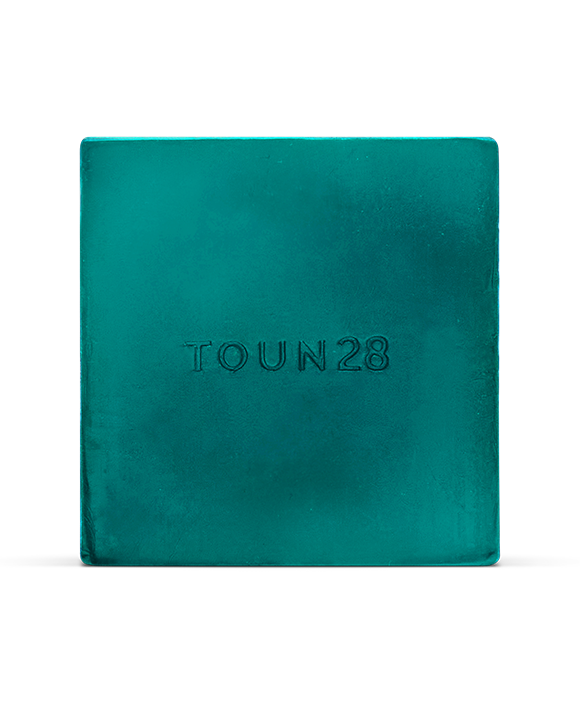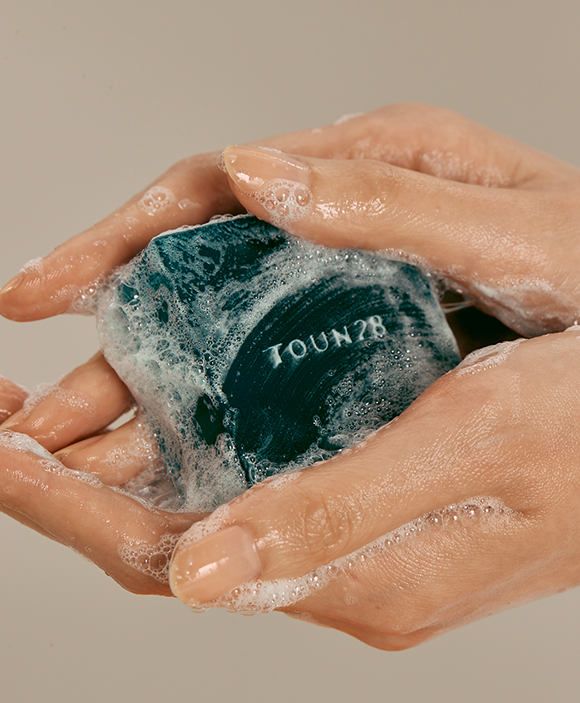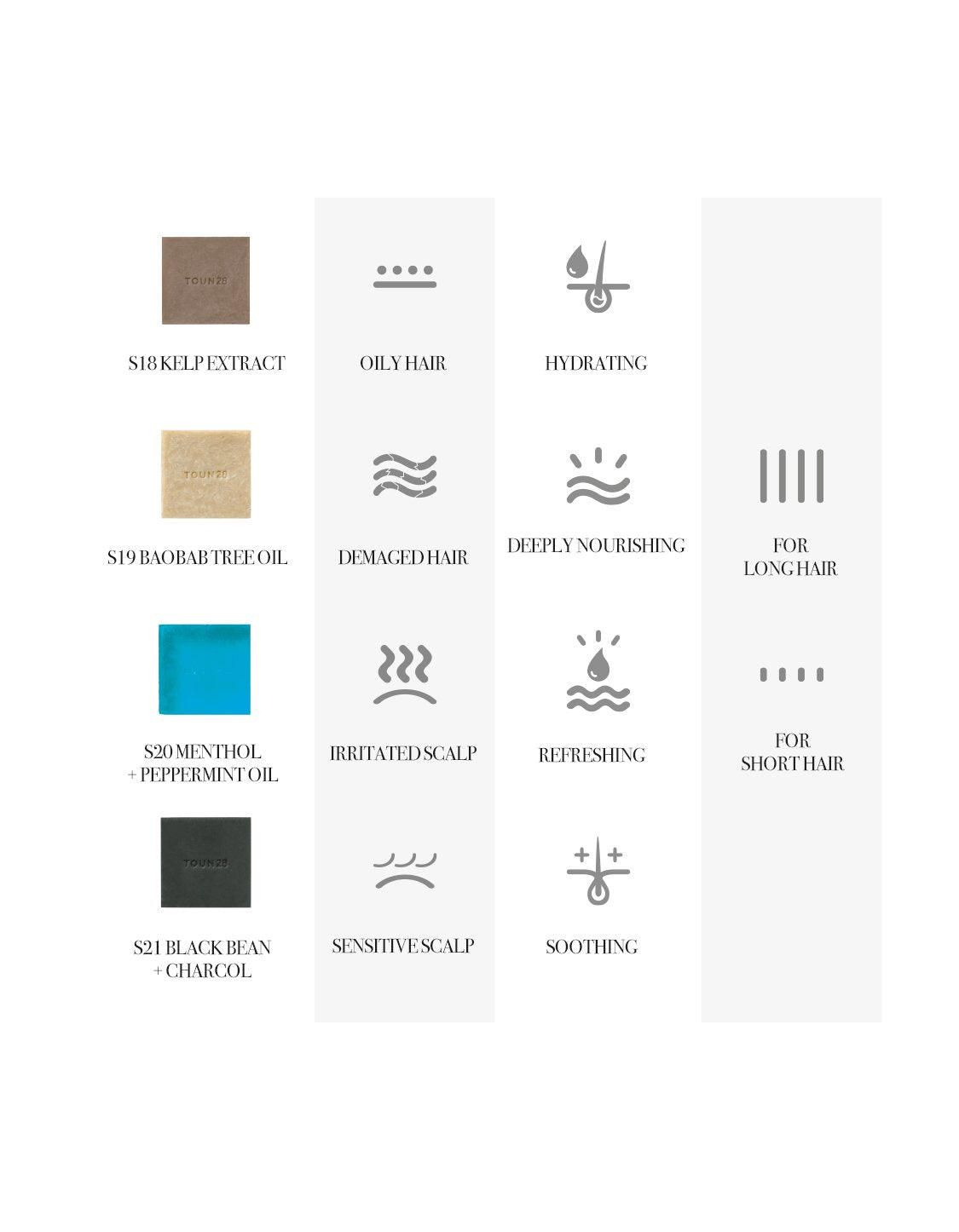 Toun28 - S20 Menthol + Peppermint Shampoo Bar
The TOUN28 S20 Menthol + Peppermint Shampoo Bar is a scalp cooling shampoo soap for short hair with excessive sweat and sebum. It is formulated with menthol and peppermint oil that retains the coolness and washes off excessive oil from your hair and scalp.
Trusting that the best products are simply made using only the best materials, TOUN28 allocates 90% of production costs to ingredients and only 10% to packaging. It also replaces plastic containers with self-developed, 100% biodegradable paper packaging. 
Size: 100g
MADE IN KOREA.
Stearric acid, lauric acid, glycerin, palmitic acid, sorbitol, purified water, sodium hydroxide, Decyl Glucoside, Cocamidopropyl Betaine, olive oil, castor seed oil, avocado oil, peppermint oil, indigo leaf power, sodium hyaluronate, tocopherol

Ingredients subject to change at manufacturer's discretion. For the most complete and up-to-date list of ingredients, please refer to product packaging.
Wet hair thoroughly and rub shampoo bar onto hair to lather. Massage into hair and scalp then rinse clean. For a deeper cleanse, use a shampoo brush and comb through while lathered. Place the soap in a cool, dry place after use.
best shampoo bar!
I recently started to change the liquid type shampoo to solid type to reduce the packages at least and found this menthol shampoo bar. it really cools my scarf after shower (even freeze me when I used cold dryer!!). It definitely lower my scarf temperature and release my stress. highly recommend to anyone who never had this before. (good for the hair loss!!)