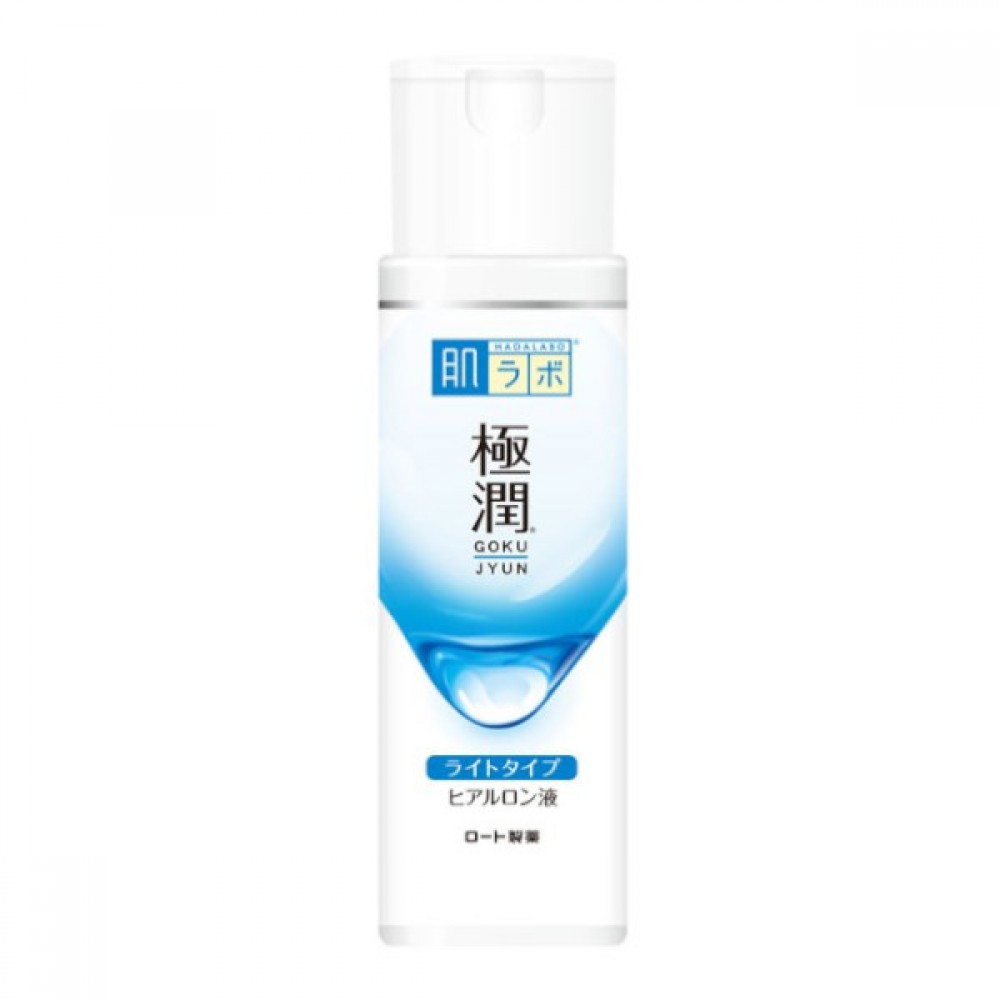 Rohto Mentholatum - Hada Labo Gokujyun Hyaluronic Acid Lotion - 2 Types
The Rohto Mentholatum Hada Labo Gokujyun Hyaluronic Acid Lotion intensely boosts skin's moisture levels with four types of hyaluronic acid without leaving a sticky finish. Its pH-balanced formula ensures low to no irritation while keeping skin moisturised all day. It contains large-size and medium- size Hyaluronic Acid to form moisture retaining barriers to protect skin from moisture loss. Suitable for all skin types. 
Size: 170ml
MADE IN JAPAN.
Light - Water, DPG, glycerin, hydrolyzed hyaluronic acid (nano-ized hyaluronic acid), acetyl hyaluronic acid Na (super hyaluronic acid), hyaluronic acid Na, succinic acid 2Na, PPG-20 methyl glucose, succinic acid, methyl paraben

Moist - Water, Butylene Glycol, Glycerin, PPG-10 Methyl Glucose Ether, Methylparaben, Disodium Succinate, Sodium Hyaluronate, Methyl Hydroxyethylcellulose, Succinic Acid, Hydrolyzed Hyaluronic Acid, Sodium Acetylated Hyaluronate
After cleansing, dispense an appropriate amount into palms. Gently dab onto face, avoiding eye and lip areas. Pat gently to aid absorption.