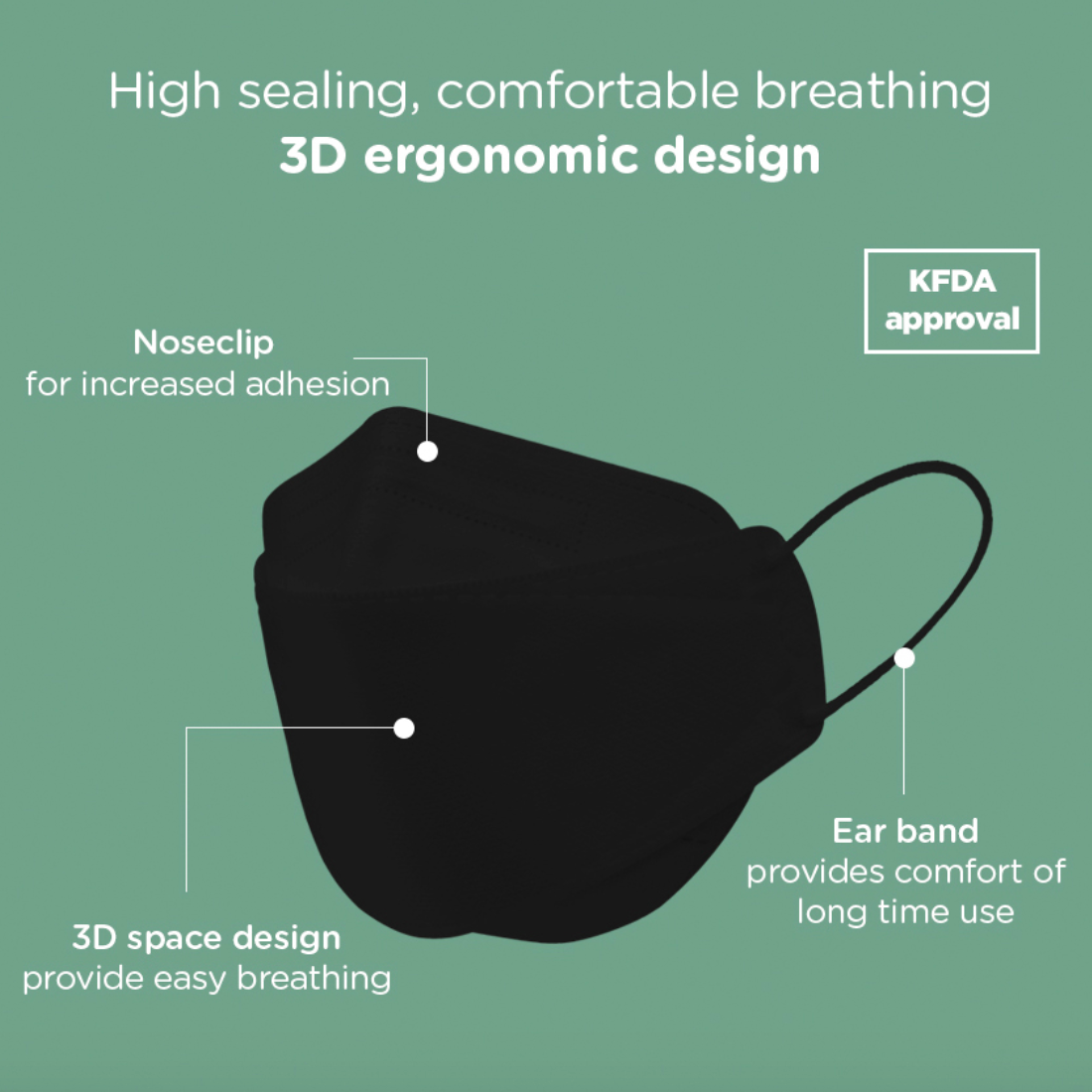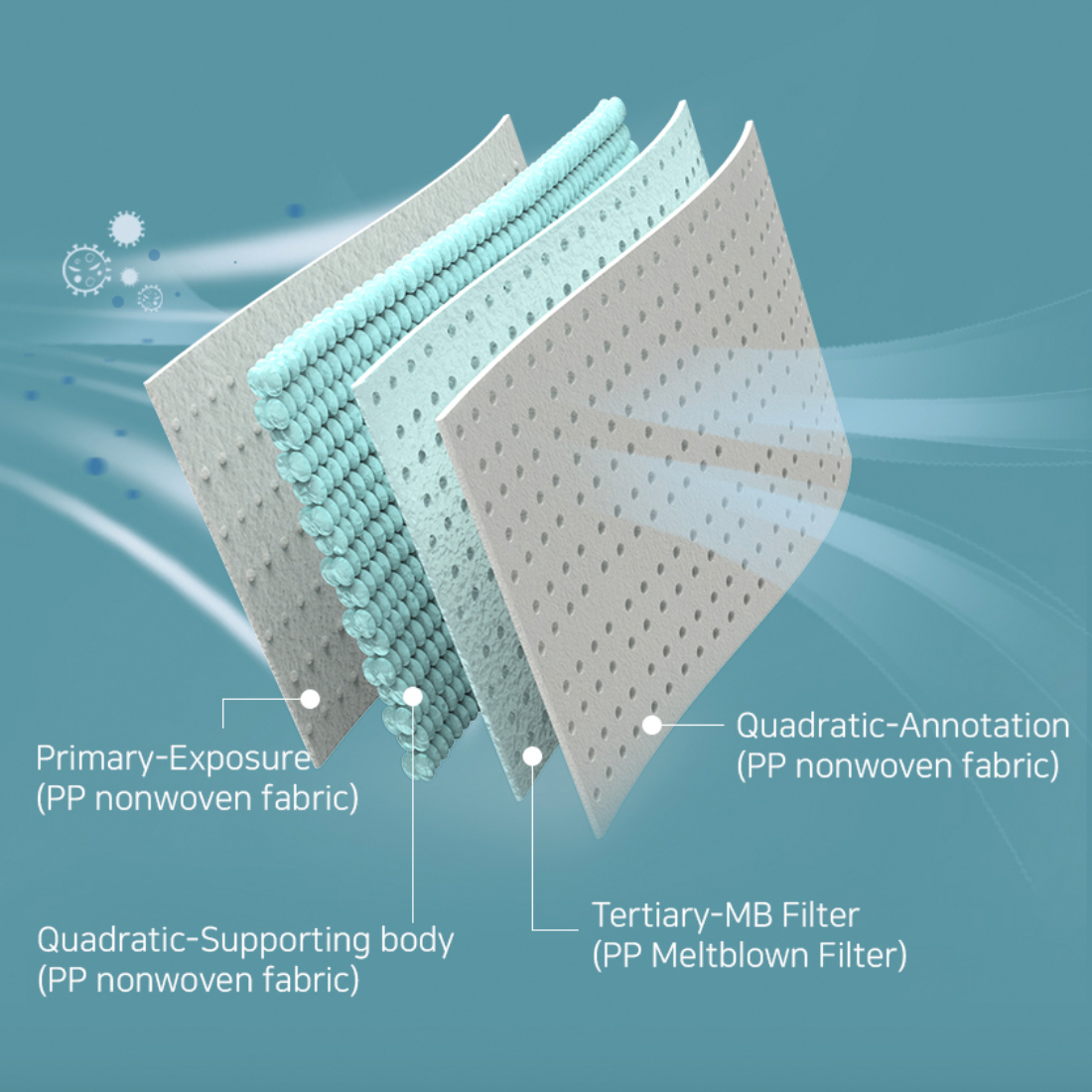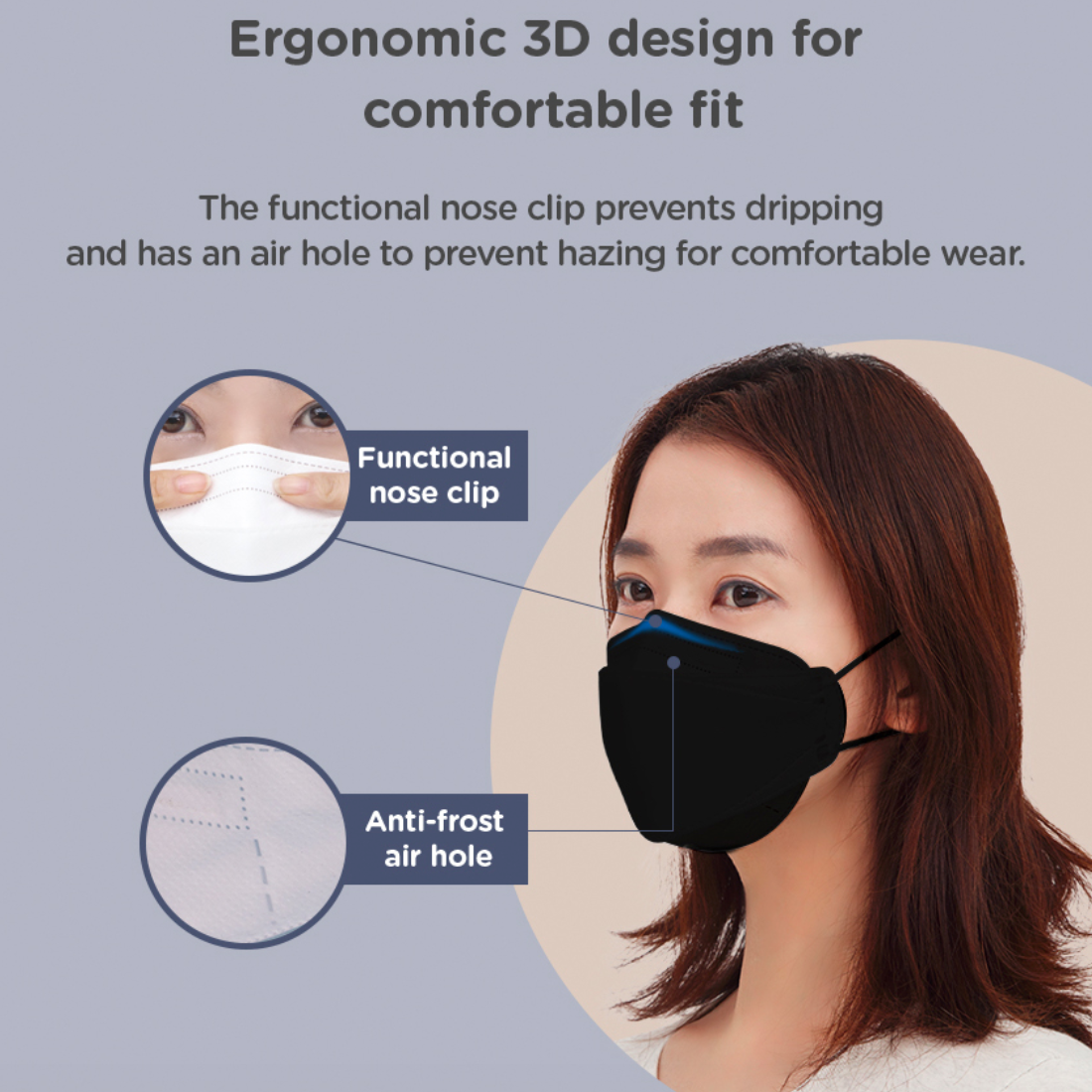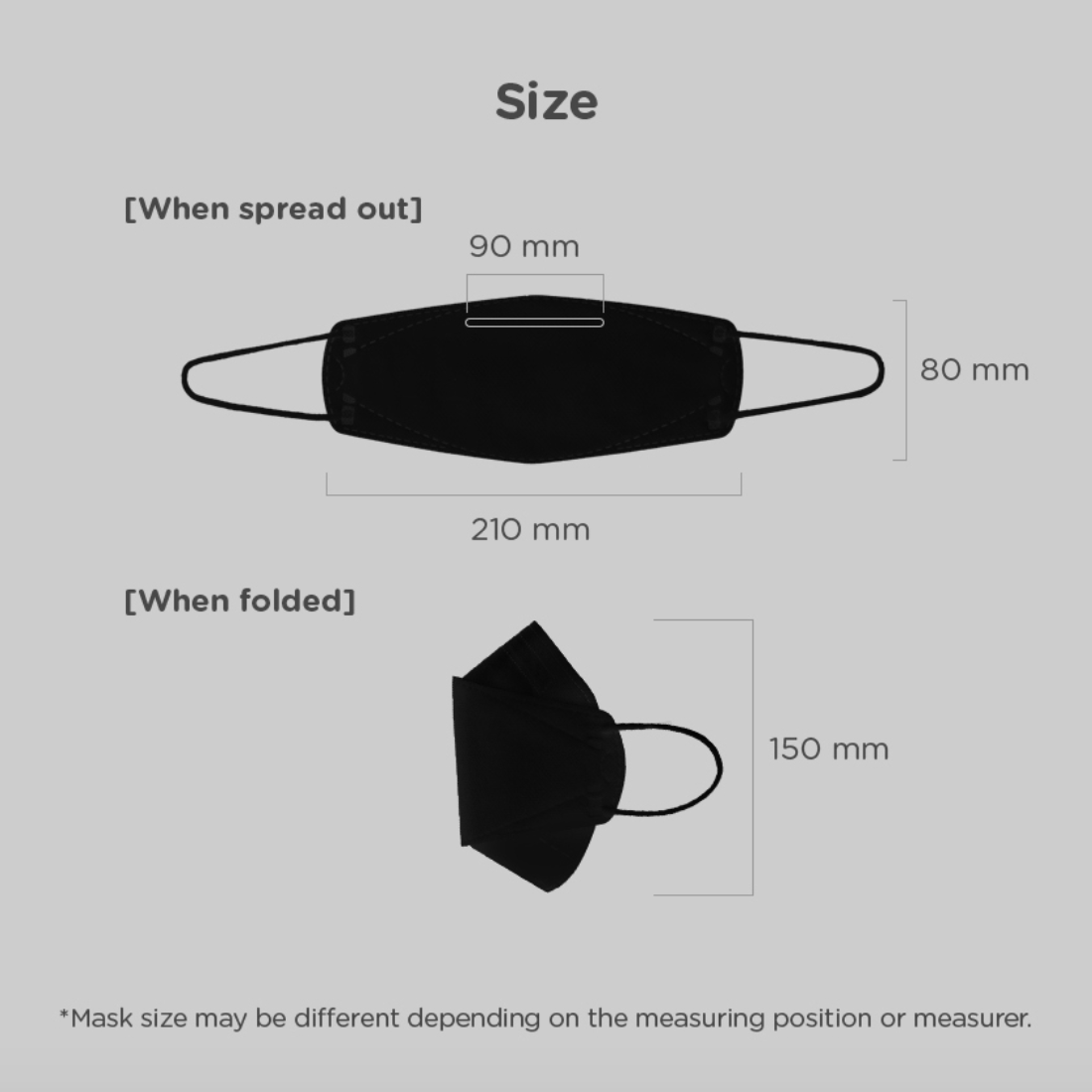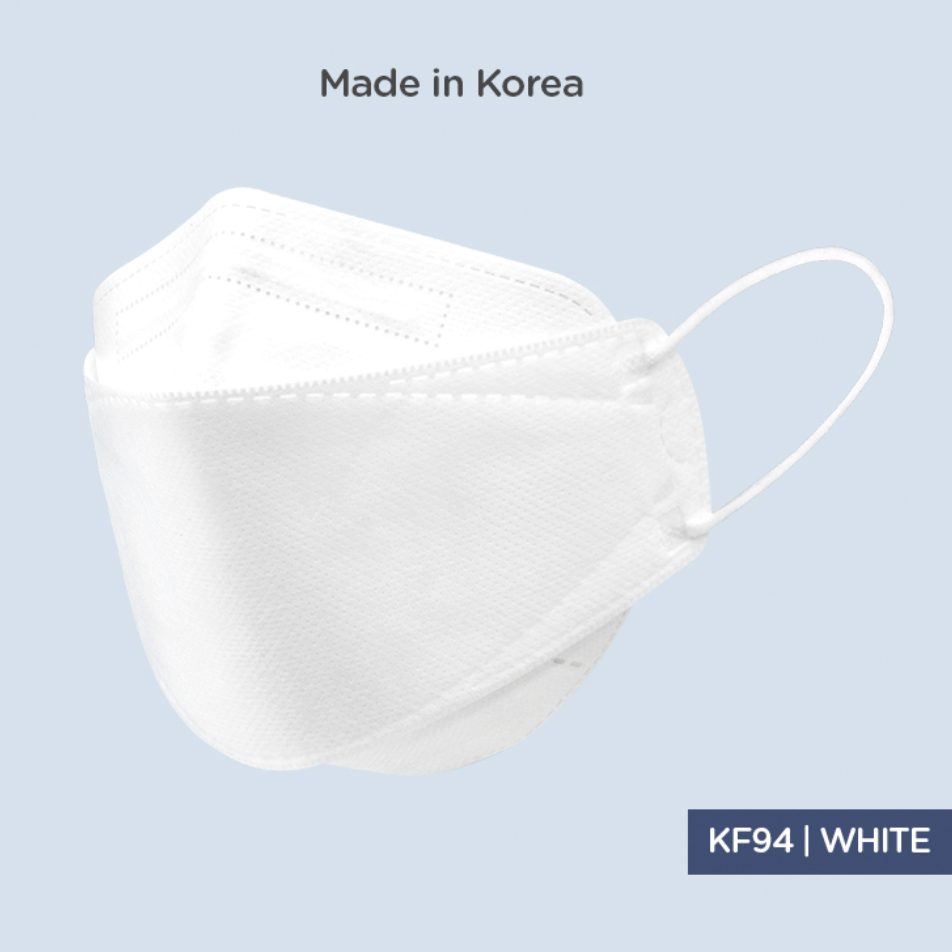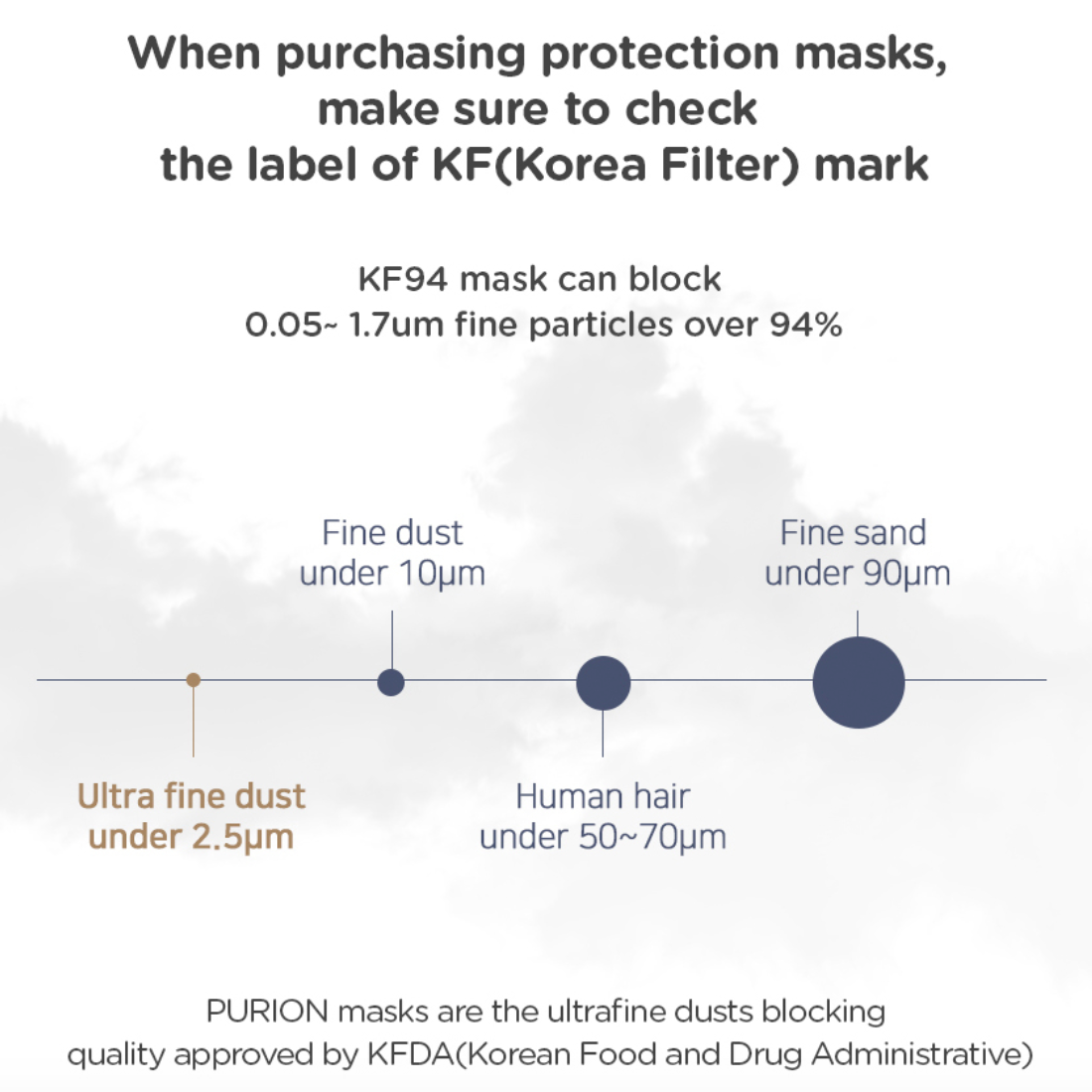 The Purion 3D KF94 Mask is a disposable mask that contains 4 layers to block 94% microorganisms in the air such as fine dust. It is designed with a curved edge to fit your face to provide effective protection and easier breathing. The mask size should fit the majority of head and face sizes (see images for dimensions). All are marked with the date of manufacture, not an expiration date. The expiration date is 36 months after manufacture date.
Contents:
Black - 5 masks per pack 
White - 5 masks per pack 
MADE IN KOREA.
1. Clean hands with soap and water or alcohol-based hand sanitiser before touching the mask.
2. Hold the mask by its ear loops. Place a loop around each ear. The edge of the mask that is stiff and bendable is the top and is meant to be moulded to the shape of your nose.
3. Mould or pinch the stiff edge to the shape of your nose.
4. Cover mouth and nose with mask and make sure there are no gaps between your face and the mask.
5. Dispose after use.
Perfect fit and comfortable masks.
Amazing Masks
Been looking for these everywhere! Amazing quality at low prices.
Comfy Mask
Breathable face mask😊Seller posts quickly, thank you so much. Happy to support small businesses. All the best!
Mask
Excellent quality. I Highly recommend them. I need to get more 😊
Thank you
Lexi