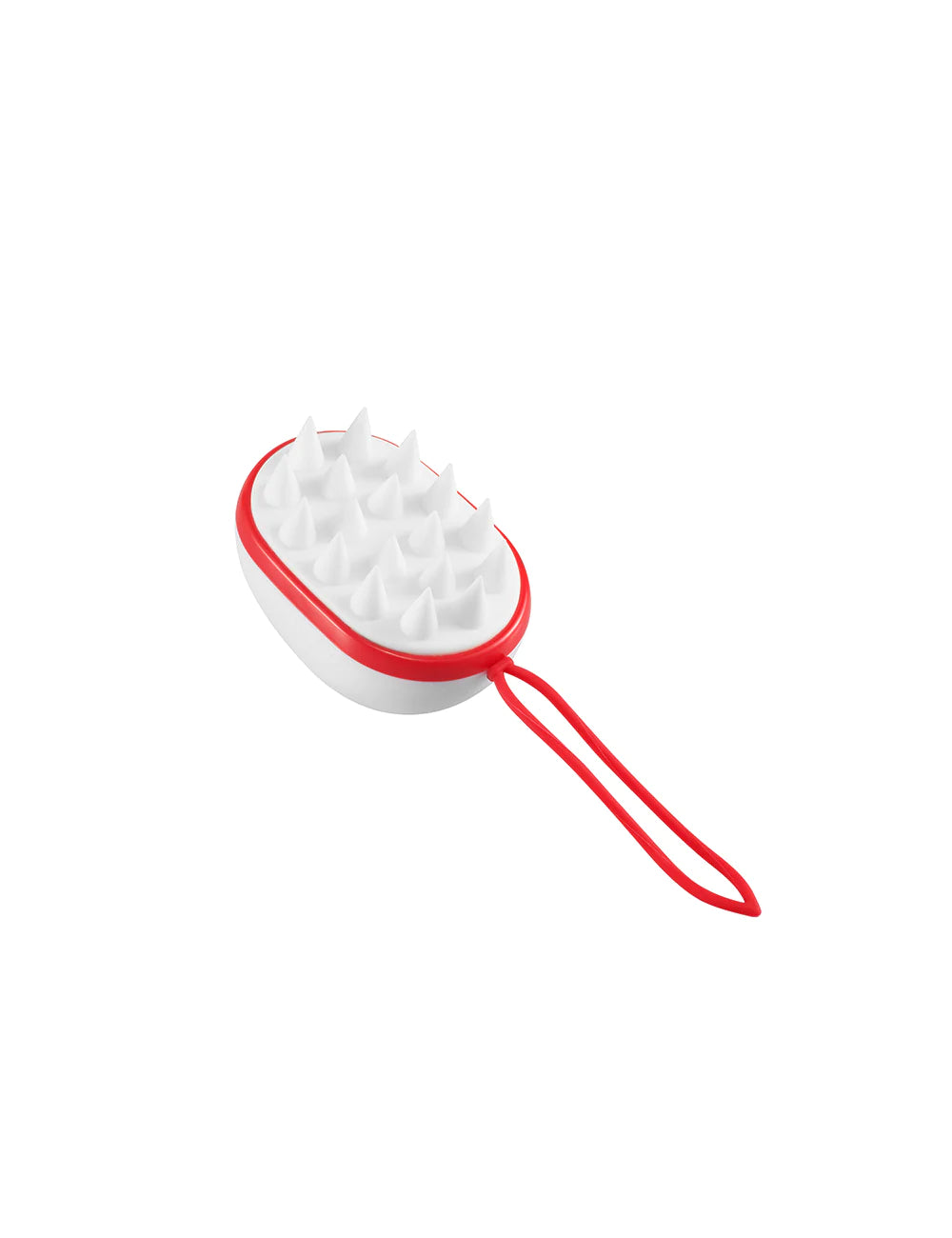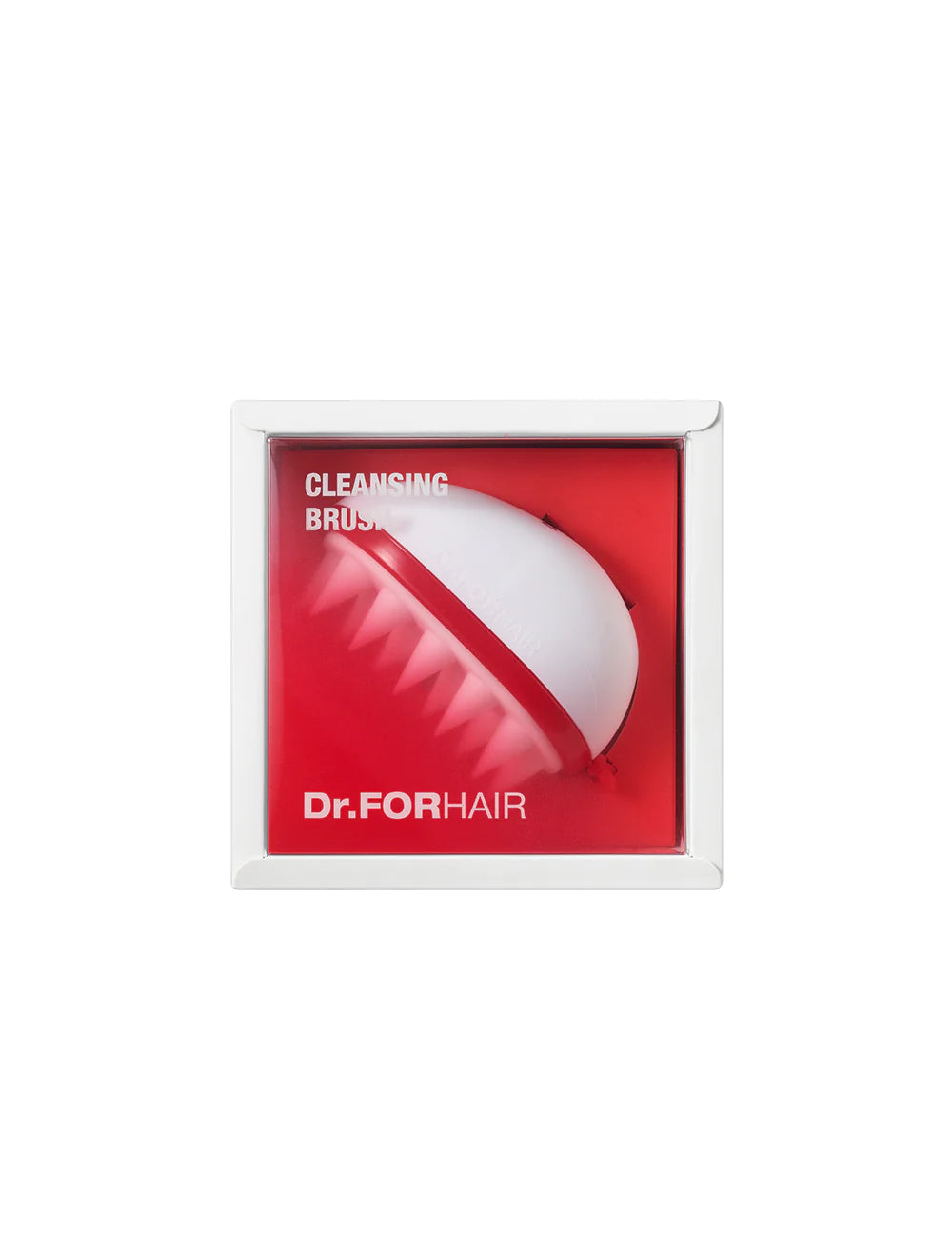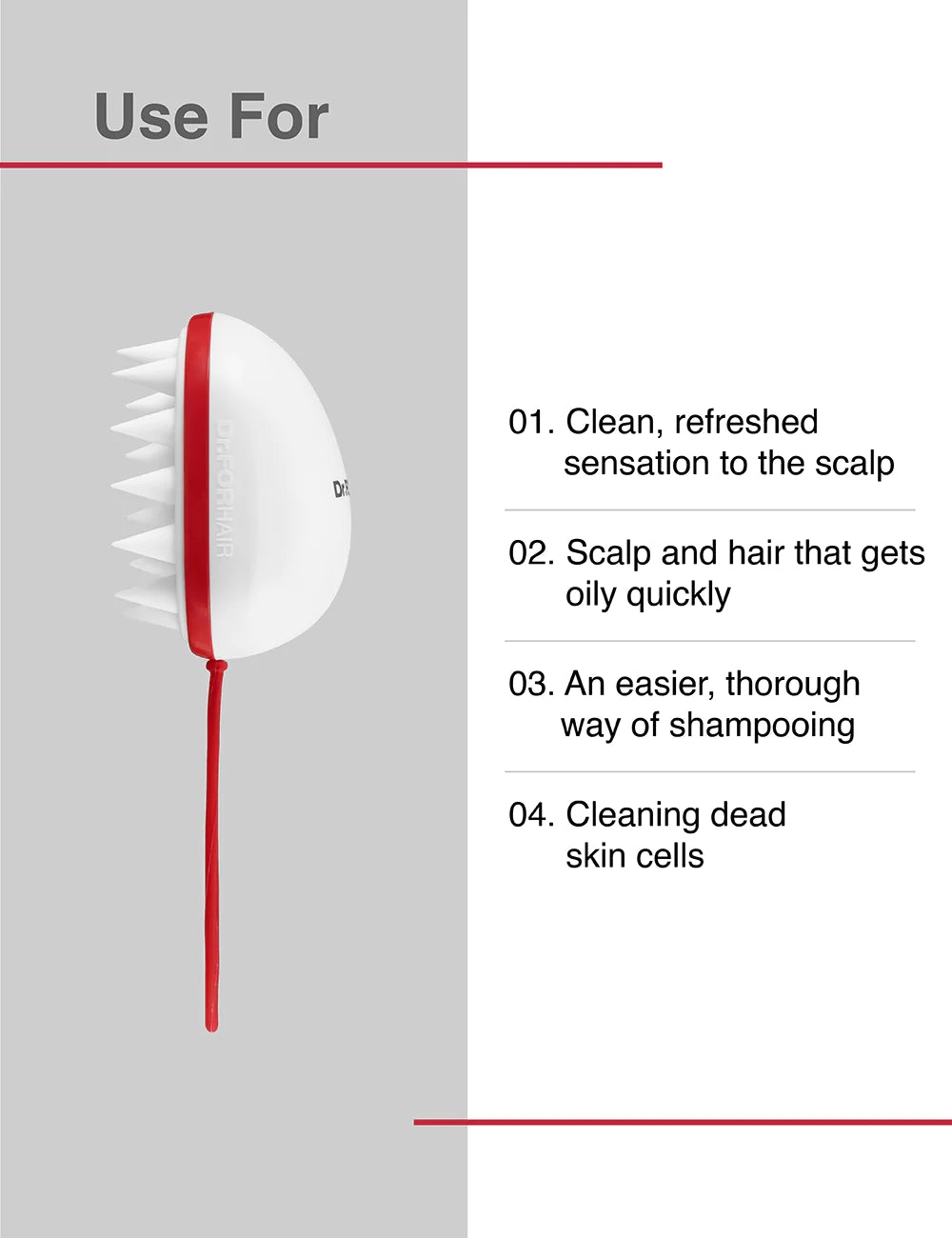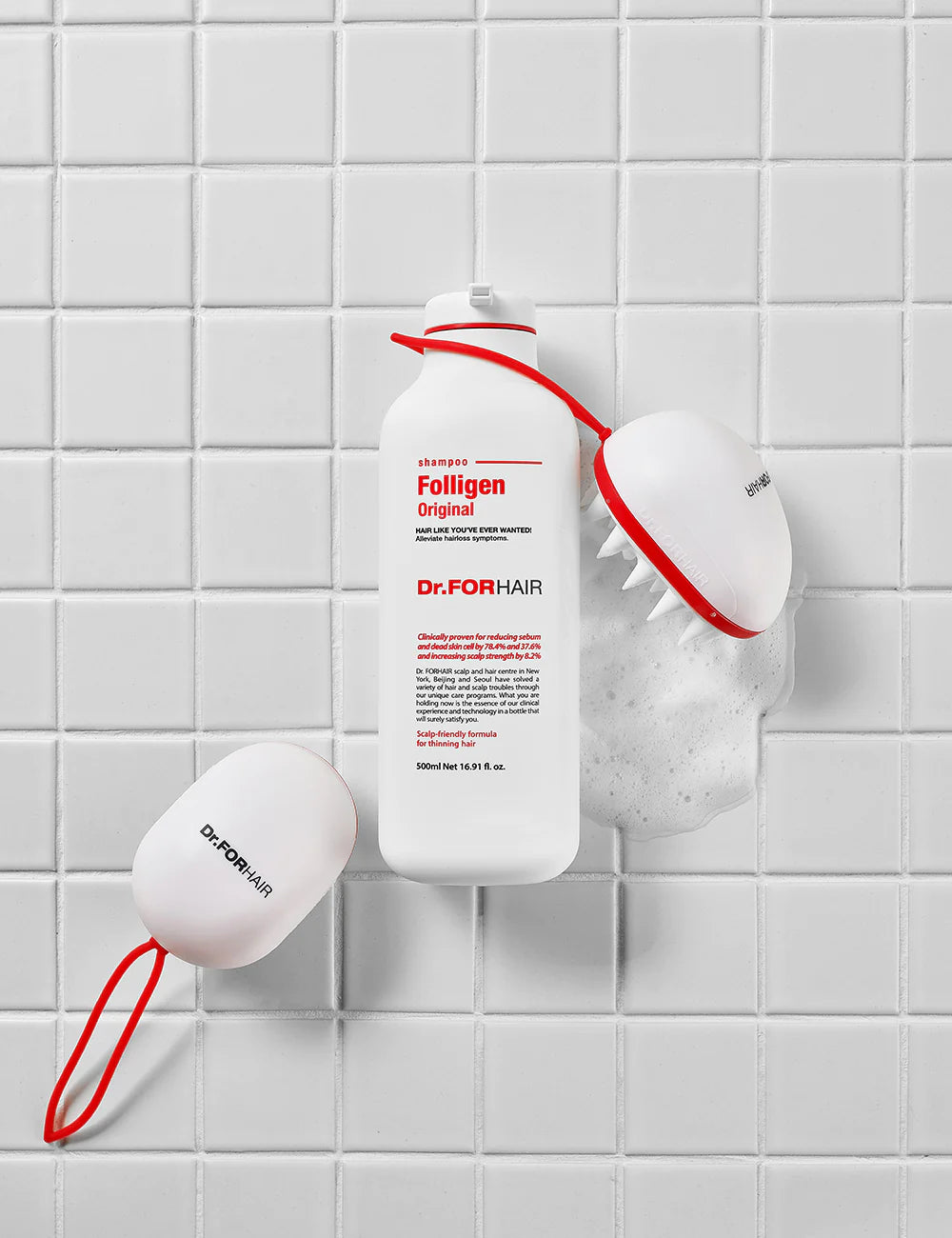 Dr.FORHAIR - Scalp Cleansing Brush
The Dr.FORHAIR Scalp Cleansing Brush is a handheld massager with 18 soft, silicone bristles for a deeper clean. Its ergonomic design fits comfortably in your hand and comes with a wrist strap for secure use. Regular scalp massages with this brush will maintain a healthy scalp, remove product buildup, and cleanse the scalp of impurities. Enjoy a deep cleanse and healthier hair with this brush!
MADE IN KOREA.
Apply shampoo to wet hair and lather up with fingertips. Massage scalp with brush and rinse throughly. Let air dry bristle side up.