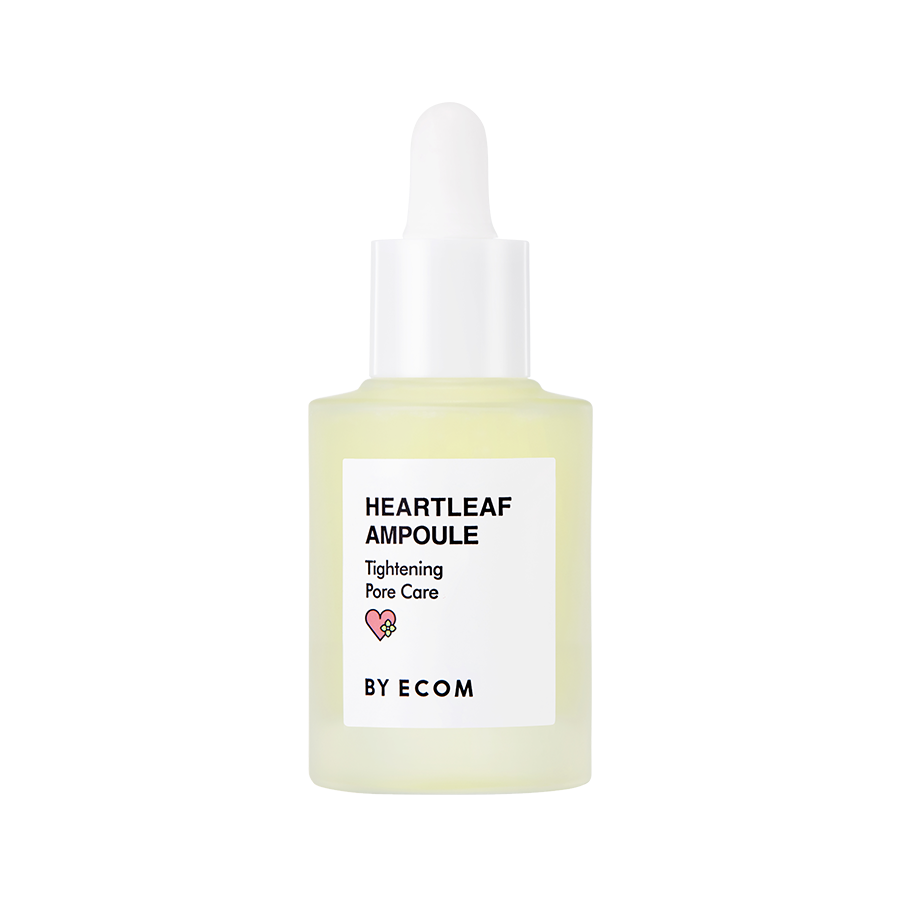 By Ecom - Heartleaf Ampoule
The BY ECOM Heartleaf Ampoule contains 78% of houttuynia cordata extract which tightens pores and soothes the skin. It has a mild acidic formula which adjusts the pH balance of your skin. Great for those with oily skin or have enlarged pores.
Size: 30ml
MADE IN KOREA.
Houttuynia Cordata Extract, Methyl Propylene Glycol, Butanediol, Glycerin, 1.2-Hexanediphenol Cyclohexasiloxane, Kelp Japanese Pine Resin Extract, Rhubarb Extract, Camellia Leaf Extract, Semolina Semolina, Llama Hair Extract MONARDA DIDYMA Leaf Extract, Orange Peel Tangerine Extract, ANTHEMIS NOBILIS Flower Extract, AVANA SATIVA (Oat) Kernel Extract MULTIFIDA Extract, Cynara CO Meat (ATICCHOKE) Leaf Extract, CAS CAS CHESTNUT) Shell Extract, Methyl Methyl Leaf / Root / Stem Extract, Ginseng Berry Extract, American Ginseng Extract, ALX (Willow Bark) Bark Extract, Licorice Extract (Licorice Root) Root. E Medicine Root Extract, Medicinal Cinnamon Root Extract, Purple Root Root Extract, Citronella Leaf Extract, Big Leaf Cork Bark Extract, Cosmos (Avacado) Peel Extract, Hops, Cannabinol, Polysaccharide Acrylamide Xanthine Copolymer Xanthan Gum Polymer, Fructose Oligosaccharide, Β-Glutamate, Ethylene Diamine Tetraacetic Acid, Tetrahydropyrimidine, 51 Hydrolyzed Hydrolysate, Alcohol, Phosphatidylinositol, Phospholipid Inositol, Phosphatidylinositol, Phosphatidylinositol-Peptide-1, Linolenic Acid, Ethylhexyl Glycerol, Octyl Glycol

Ingredients subject to change at manufacturer's discretion. For the most complete and up-to-date list of ingredients, please refer to product packaging.
After cleansing and toning, apply a moderate amount on your skin. Lightly cover your face with your palms to increase absorption.