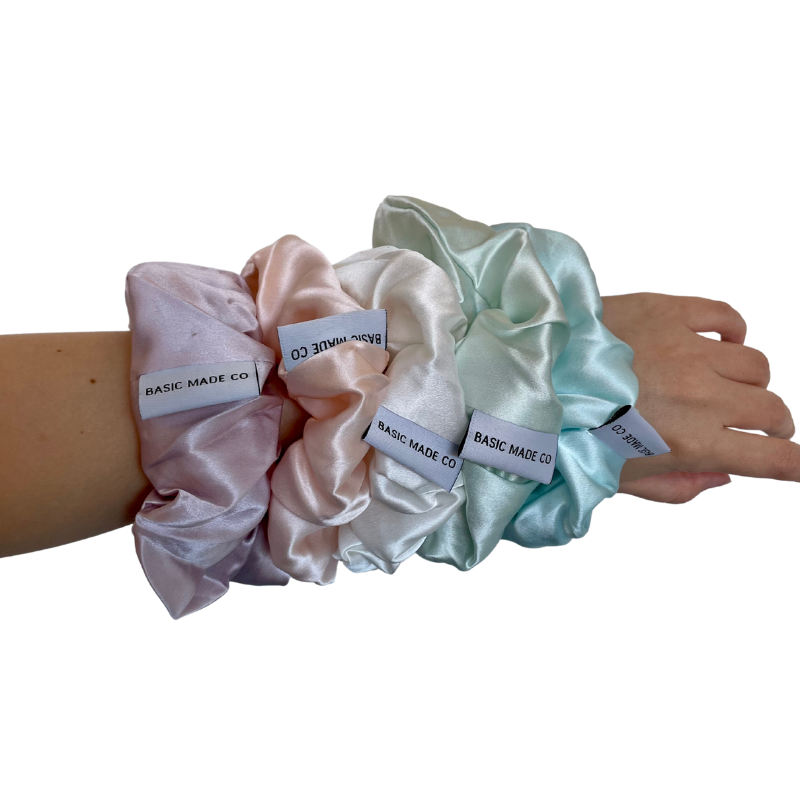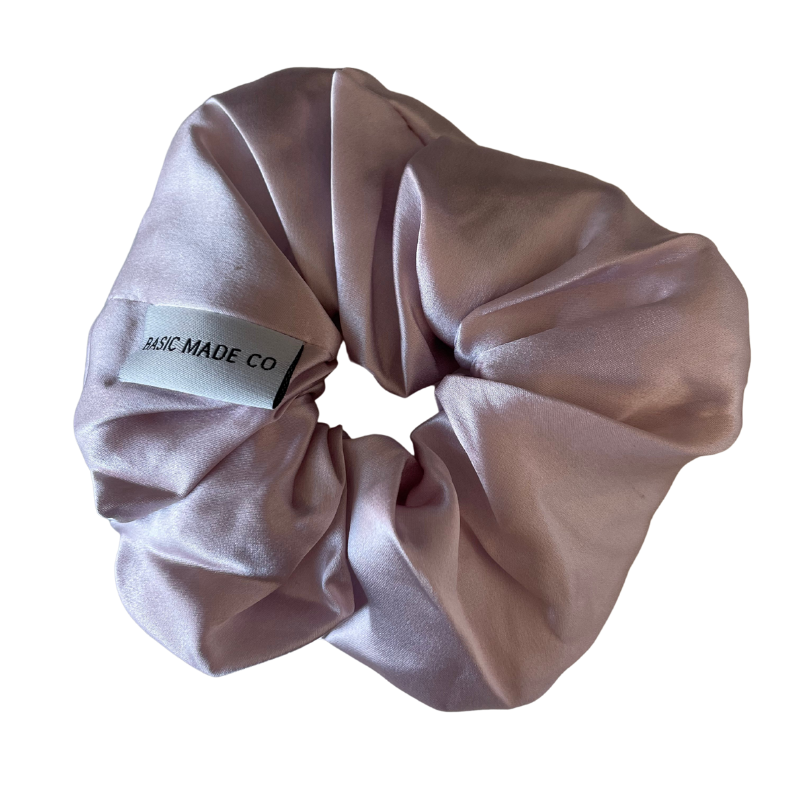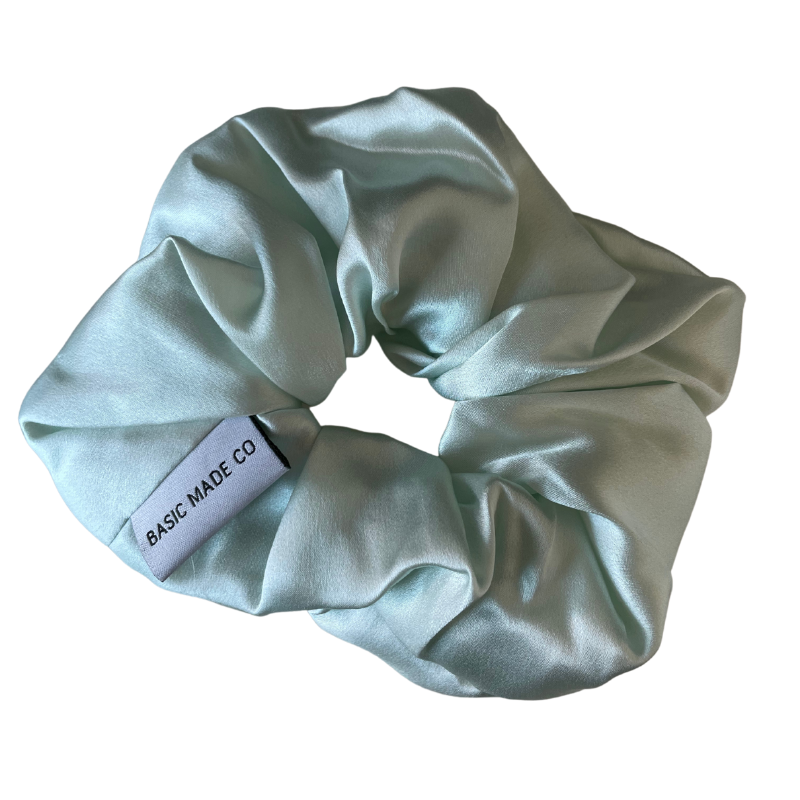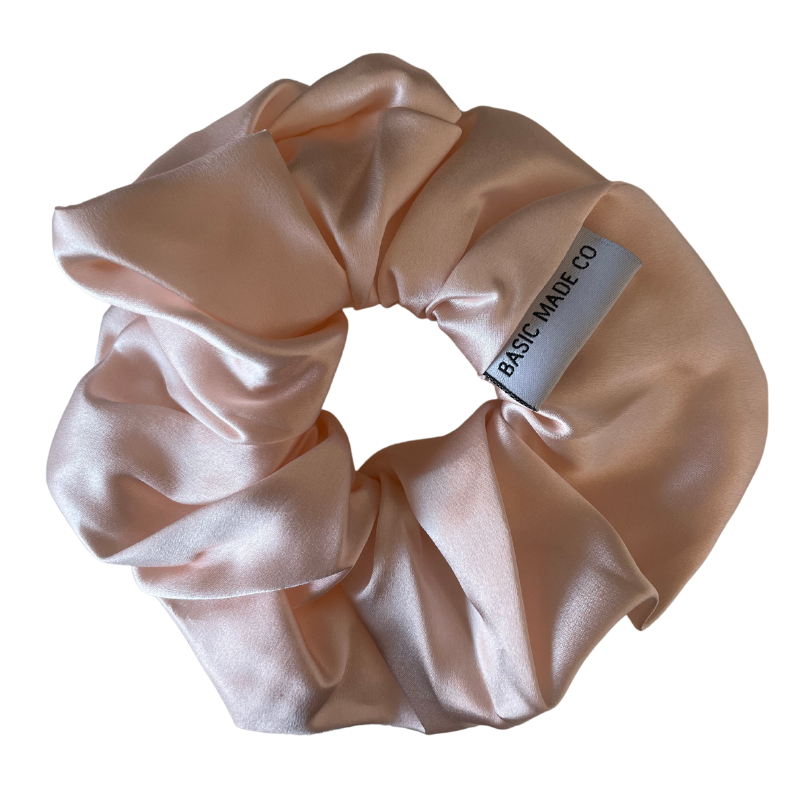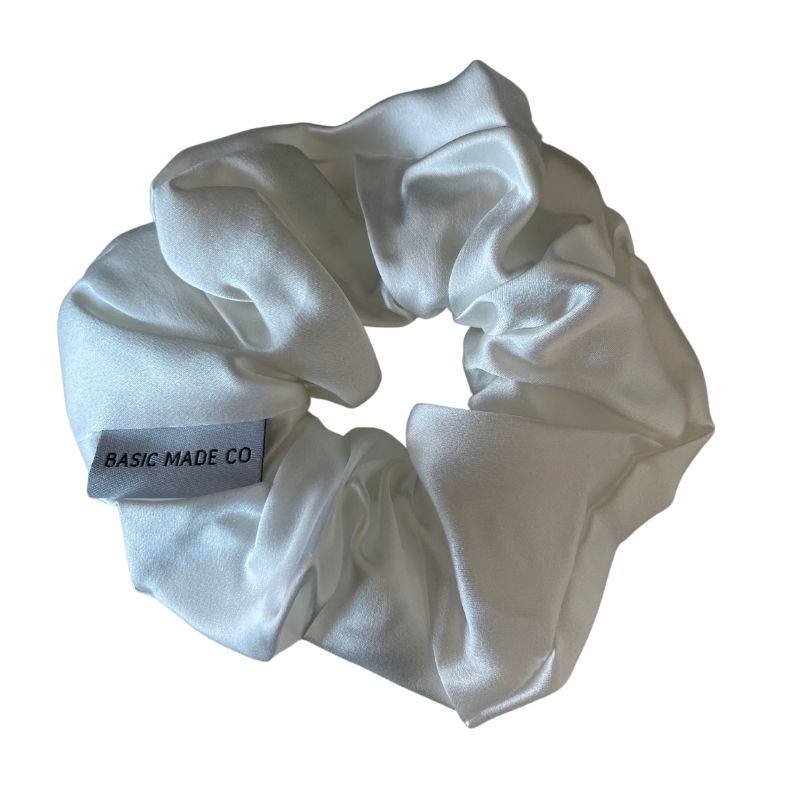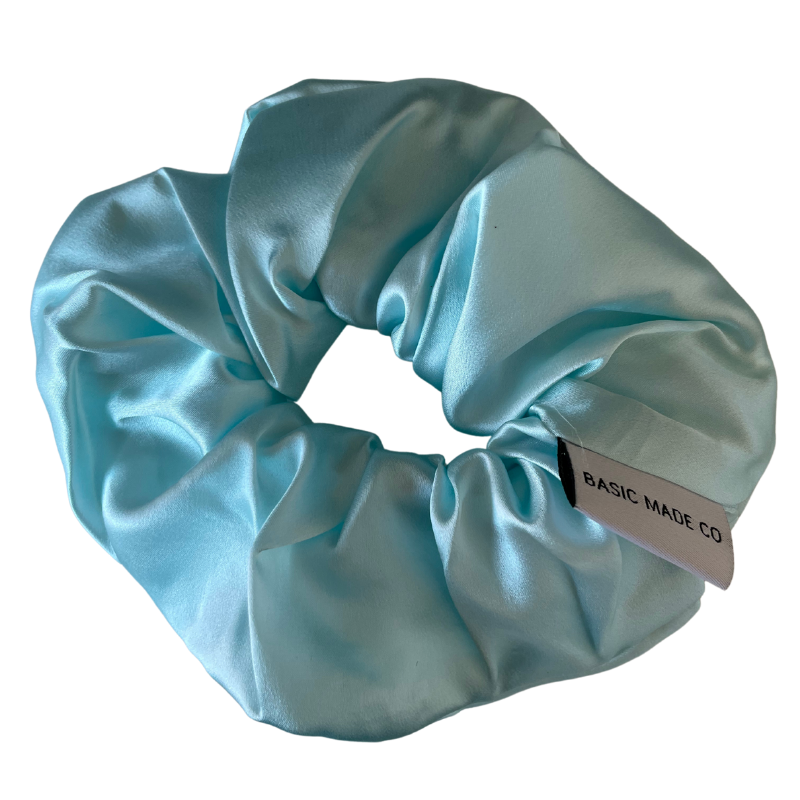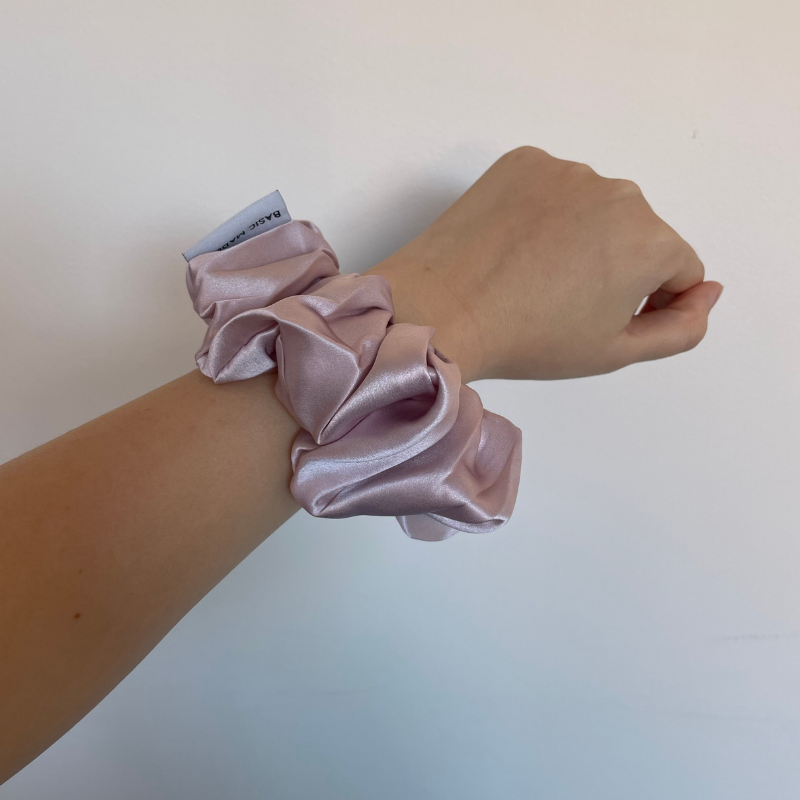 Basic Made Co - Silk Scrunchies - 5 colours
Bring a little luxury to your hair with our BASIC MADE CO Silk Scrunchies! They won't get tangled in your hair and won't leave huge kinks like a normal elastic band. Silk is hypoallergenic and helps to protect your hair by restoring and retaining moisture, preventing breakage and frizz, and avoiding tangles. These scrunchies are suitable for all hair types, especially dry and brittle hair.
These are approximately 15cm in diameter and can wrap around hair twice with a tight hold. The width of the silk is approximately 6cm.
Material: 100% 22 momme mulberry silk