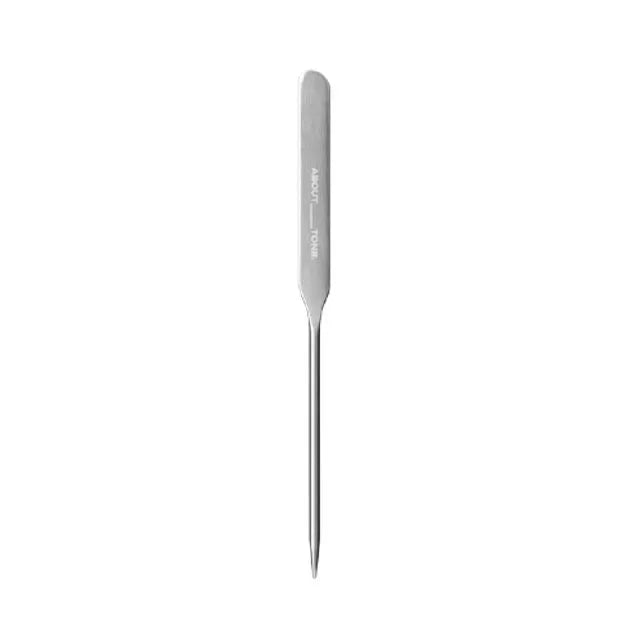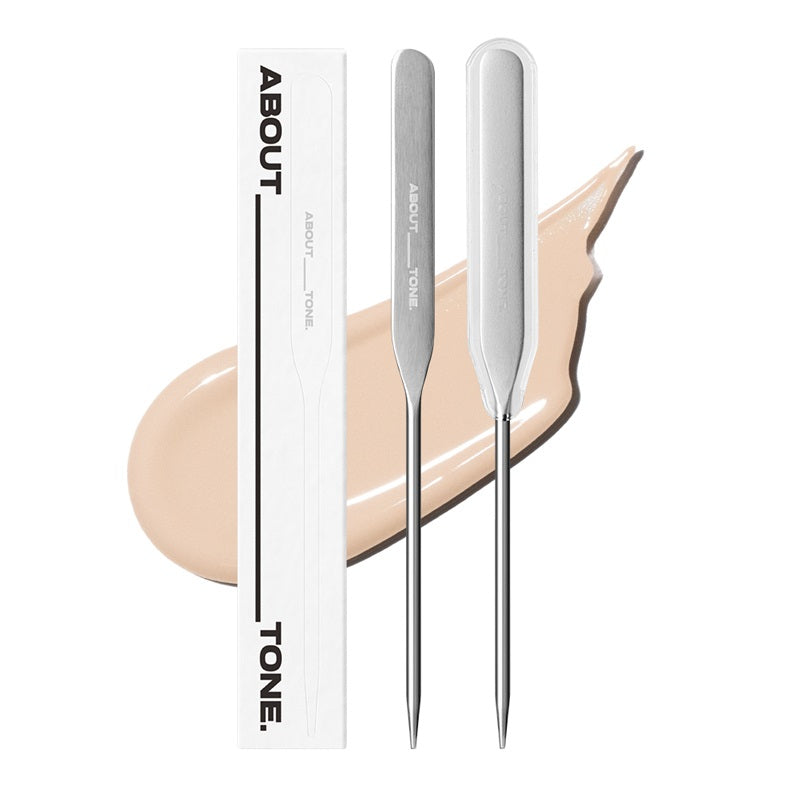 ABOUT_TONE - Makeup Spatula
The ABOUT_TONE Makeup Spatula is perfect for achieving a professional and flawless makeup base. Its easy-to-grip design provides precise application, and its stainless steel construction ensures that it's durable and easy to clean. Plus, it comes with a dedicated case for safe and easy storage.
Contents: 1 spatula

MADE IN KOREA.
Apply an appropriate amount of foundation onto skin with the spatula and spread out evenly in light strokes.
Use a beauty sponge to gently blend out the foundation for a non-cakey finish.